Multi Level Marketing (zkráceně MLM) je jedna z možností, jak si vydělat nemalý peníz. Je však zapotřebí mít stále na paměti, že vydělané penízky nepřijdou jen tak a že je potřeba počítat s tím, že budete muset makat.
Nadšený obchodník = nadšený klient
Nad prací v MLM obvykle uvažují tři typy lidí:
lidé, kteří hledají přivýdělek, ale také hlavní zdroj příjmů
lidé, kteří chtějí být svými pány, nedělat nikomu "blbce" v zaměstnání
lidé, kteří se setkali s konkrétním produktem či službou a byli z něj natolik nadšení, že chtějí své zkušenosti předávat dál

Produkty či služby v MLM je třeba nejen nabízet a prodávat aktivně, ale i pasivně. To znamená počítat s tím, že je to jakýsi životní styl. Základním kamenem úspěchu v MLM je 100% víra v produkt či službu. Pokud nejste z produktu či služby sám nadšený, nebudou ani vaši klienti. Nadšený obchodník = nadšený klient.
Začít je často jednoduché a nezávazné
Často potřebujete jen minimální úspory (kapitál), abyste mohli v MLM začít pracovat. A to je velká výhoda oproti standardním podnikatelům.
Pro začátek (ale i později a opakovaně) je vhodné absolvovat školení či kurzy, které daná společnost nabízí, a pak ihned začít. Je dobré být akční a nebát se.
Tip: Samozřejmě pokud se vám třese hlas a máte problém s oslovováním lidí, volte pro vás jednodušší a bližší formu, kdy jste více v klidu a sami sebou. Začněte nejlépe u blízkých. Rodina vás většinou nikdy neodmítne. A vy se zdokonalíte v prezentaci, ve vyjadřování, lépe se do prodejního procesu dostanete.
Je rovněž důležité mít kolem sebe lidi, kteří jsou v MLM úspěšní. Nejen pro podporu a motivaci, ale i pro uvědomění si, že úspěch je možný a že svých cílů můžete dosáhnout i vy.
MLM vám umožní pracovat sám na sobě
Díky MLM máte skvělou možnost opravdu poznat sám sebe, své schopnosti, ale i nedostatky.
Často lidé, kteří vás k MLM přivedli, pořádají, nebo se zúčastňují, motivační školení a konference. Tyto akce vás strhnou kolektivním nadšením a motivací k úspěchu, kterou lze využít nejen při MLM podnikání, ale také v osobním životě, tedy k osobnímu rozvoji.
Ten, kdo v MLM pracuje, má výbornou příležitost svého osobního růstu. Takový člověk může překonat sám sebe díky zvládnutí strachu, obav, závisti, pocitu méněcennosti, sebehodnoty.
Není všechno zlato, co se třpytí
V MLM neexistuje strop, vše záleží jen a jen na vás, jak moc budete chtít být úspěšní.
Ovšem podnikání v MLM má také svá úskalí. První nevýhodou je fakt, že existuje jakýsi podvědomý tlak na výkon, tzn. že "musíte" prodávat. Samozřejmě nemusíte, ale pak "nemáte". Takže MLM nezkoušejte, pokud jste pohodlní, nejste zvyklí obětovat svůj čas a energii a nejste připraveni vyjít ze své zóny komfortu.
V MLM musíte být opravdu dobří, jinak nebudete mít nikdy dostatek peněz. Jste totiž placeni za výkon, tzn. za prodej, uzavřenou smlouvu. Nejste placeni za čas, který nad získáním cíle trávíte. Když to řekneme s nadsázkou, v zaměstnání jste placeni za čas, který tam trávíte, to znamená i za dobu, kdy si vaříte kafe nebo posloucháte vtipy kolegy. Avšak v MLM nejste placeni ani za schůzku s klientem, pokud s ním není obchod uzavřen. Věnujete se zákazníkovi, ale pokud neprodáte, tak jste pracovali zadarmo.
Druhou nevýhodou může být internetový prodej produktů stejné značky, jako prodáváte vy v rámci MLM. Proto si hlídejte prodej na internetu a konkurenci. Je spousta lidí, kteří inzerují vámi prodávaný produkt za nákupní ceny. Nedělají si s tím hlavu, protože je tato práce v MLM neživí (mají ji pouze jako koníček). Ale pokud živí vás, máte problém.
Skvělé produkty a energická školení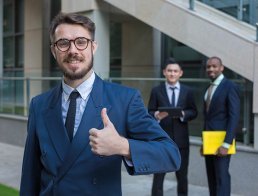 Ano, v MLM většinou nabízíte opravdu skvělé produkty, které fungují, a vy sami je máte v oblibě. To ale nestačí.
Na školeních se dovídáte, jaké další novinky se chystají a jak jsou úžasné, mimořádné a bezkonkurenční. Školitelé vás o tom přesvědčují dnes a denně. A vy s nimi musíte souhlasit, protože mají pravdu. Výsledky pozorujete sami na sobě. Ale pozor! To nezaručuje váš úspěch!
Vy chcete, chce ale zákazník?
Asi byste klientům nenabízeli něco, čemu nevěříte a s čím nemáte dobré zkušenosti. Sami máte touhu nabízené produkty či služby používat (a také je používáte). Ale zákazník, který je nezná a možná se poprvé s nimi setkává právě u vás, zatím neví, proč by měl tyto produkty mít doma. Nechyběly mu doteď, tak proč by u vás měl nechat polovinu své výplaty s příslibem "nového života"?
Pokud přijde takováto doba, kdy se vám v MLM nedaří, je fajn si dát čas na odpočinek, to znamená vypnout a dát si kratší pauzu. Využít toho, že podnikání v MLM není závazné a tudíž si takovou pauzu můžete bez obav dovolit. Možná přijdete na to, kde to drhne, nebo mohou přijít další nápady či tipy, jak pokračovat dál.
MLM tedy ano, nebo ne?
Práce v Multi Level Marketingu pro vás může být obrovskou příležitostí. Pokud umíte "ukecat" lidi, pokud v nich dokážete vyvolat stejné nadšení z nabízených produktů či služeb, jako máte vy, takže koupi neodolají, pak neváhejte a do MLM marketingu se pusťte. Skutečně nemáte co ztratit. A pokud se vám v MLM podnikání dařit nebude, bude to minimálně skvělá životní zkušenost. A to se přece také počítá.